Located just minutes outside Austin in Georgetown, Texas, Alta Loma is a men-focused long-term mental health program that goes beyond the traditional treatment program. We help men find emotional and psychological stability by providing a structured environment that addresses their personal needs, helping them successfully integrate into society. 
Our high-quality transformational mental health services help individuals gain the necessary tools and support to improve their conditions by developing healthier coping skills to build a better lifestyle. Learn more about the services we offer to see which one can help you achieve your ideal outcome. 
Men's Mental Health Services and Substance Abuse
Mental health disorders are chronic conditions that affect a person's life, including thoughts, moods, behavioral patterns, feelings and relationships with others. 
If you or a loved one is searching for mental health services near Atascocita, TX, we provide men struggling with mental health challenges with the life-changing treatment they need. 
Mental health disorders are chronic conditions that affect a person's life, including thoughts, moods, behavioral patterns, feelings and relationships with others. We treat a variety of disorders, including:
Anxiety

Depression

Bipolar disorder

Personality disorders

Schizophrenia

Schizoaffective disorder
Since mental health and substance abuse are closely linked, we also offer treatment for co-occurring disorders that address addiction and mental health concerns. 
Only 18% of addiction treatment programs provide mental health services. Still, our goal is to bridge the gap between mental illness and substance abuse to help our patients achieve greater success in their recovery. 
Contact our facility near Atascocita, TX today to start your journey toward mental and behavioral health.
Bipolar Disorder Treatment near Atascocita, TX
Bipolar disorder is a mental health condition that causes sudden mood swings and energy shifts that make it difficult to concentrate. An individual may experience a wide range of symptoms, such as euphoria, irrational thinking and increased energy during a manic episode, or low energy levels and little interest in hobbies during a depressive episode.
Our treatment program helps patients stabilize their mood while working toward long-term recovery using a variety of psychiatric assessments, therapy, mood-stabilizing medication, life skills education and strategies for healthy living. 
Our trained therapists help clients identify and understand the onset of manic or depressive symptoms to develop a plan to manage their episodes better. 
Contact Alta Loma today to let us help you get off the roller coaster and begin living with more balance.
Personality Disorder Treatment near Atascocita, TX
There are several types of personality disorders with varying signs and symptoms. These symptoms can make it difficult for our clients to navigate relationships, social interactions and work or school. 
We use various therapeutic methods and modalities to help individuals become more knowledgeable about their symptoms. Our treatment methods include the following:
Psychiatric evaluations

Behavior analyst sessions

Community support groups

Medication management

Nutritional support and education
Because such a high percentage of those with personality disorders develop an addiction to drugs or alcohol, we also provide substance abuse treatment for those who need it. Residents have access to therapists who tailor their services to meet the needs of each individual. 
Contact our team near Atascocita, TX, location today so we can help bring out the real you.
Schizophrenia Treatment near Atascocita, TX
Schizophrenia is a widely misunderstood mental health condition that affects less than 1% of the population of the United States. Symptoms first emerge in adolescents or young adults and can include disorganized speech, hallucinations, delusions, lack of motivation, paranoia, anxiety and trouble with thinking. Schizophrenic episodes can significantly affect normal functioning and be highly distressing, but the right combination of therapy, medication and social support can be very effective. 
At our leading schizophrenia treatment program outside Austin, TX, our therapists use a range of modalities to create personalized treatment plans that address each client's emotional, mental and physical health needs. Additionally, support from family, friends and the community is beneficial in treating schizophrenia. 
Treatment for your schizophrenia is just a phone call away. Call our Williamson County facility today to schedule an evaluation with our medical staff.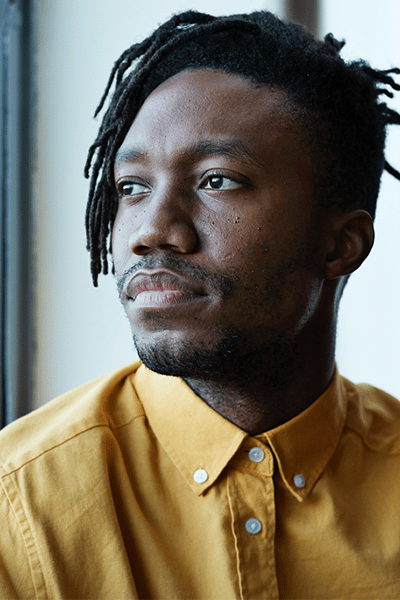 Schizoaffective Disorder Treatment near Atascocita, TX
Schizoaffective disorder affects less than 1% of the country and shares features with schizophrenia and mood disorders. Many people with this disorder are misdiagnosed, but each therapist at our facility is trained to identify the unique combination of symptoms, which include hallucinations, delusions, manic or depressive episodes, disorganized thinking and increased risk of substance abuse. 
Symptoms usually develop at a younger age and are more prominent in families that have experienced a lot of stressful events, drug addiction or a history of mental illness. Our clinic uses a combination of psychotherapy, medication and self-management strategies to help patients take control of their lives. 
Contact Alta Loma today to start managing your health.
Call Alta Loma About Treatment near Atascocita, TX, Today
If you or a family member is struggling with your mental health and searching for answers, contact a mental health clinician at Alta Loma today.
We can help you find the personalized treatment and support you need to lead a healthier life by connecting you with a therapist. Call us at 866-457-3843 to speak with a professional and begin building the life you deserve.
Contact our treatment facility located near Atascocita, TX, today for additional information and to begin your transformation with our help.